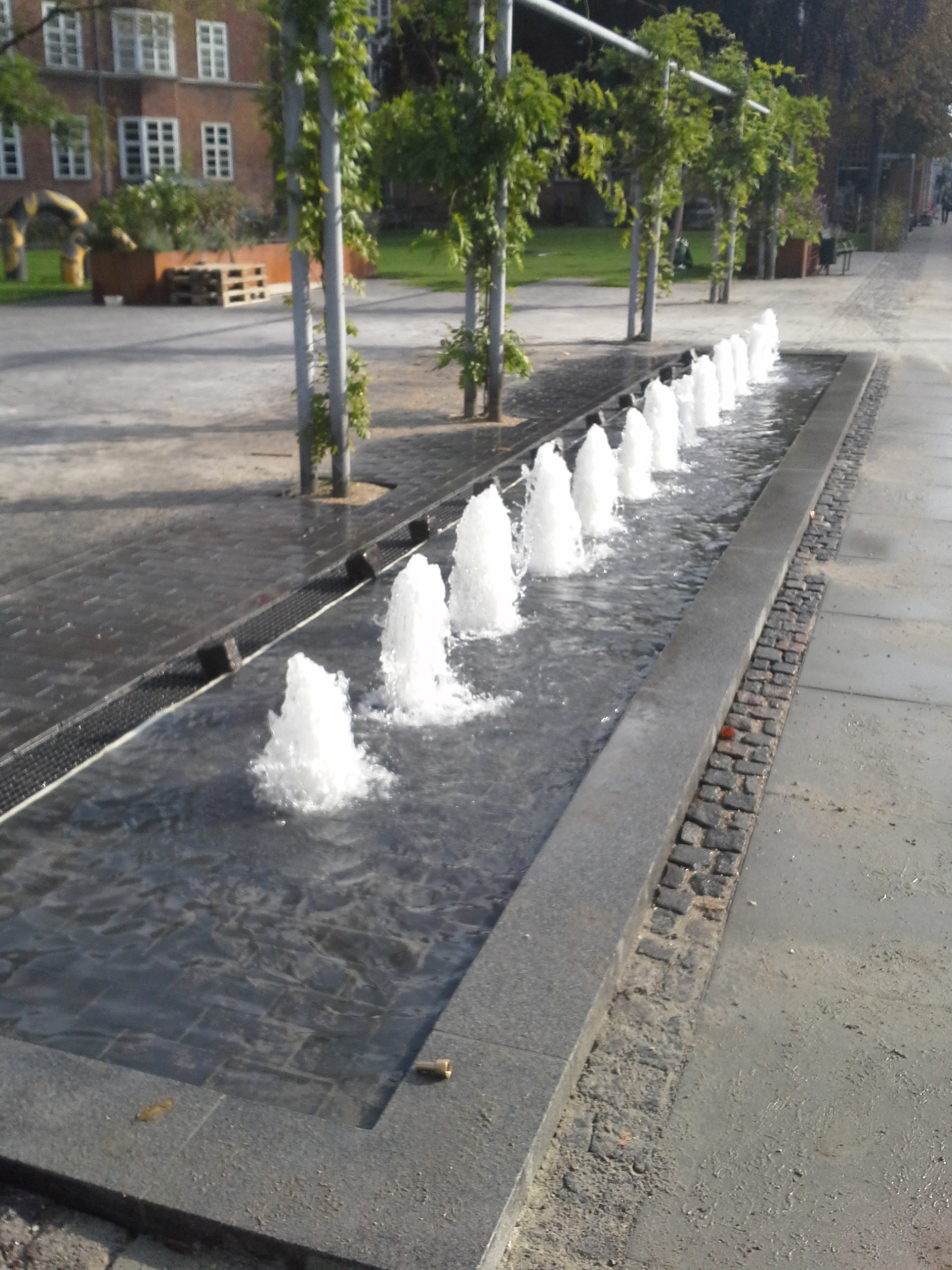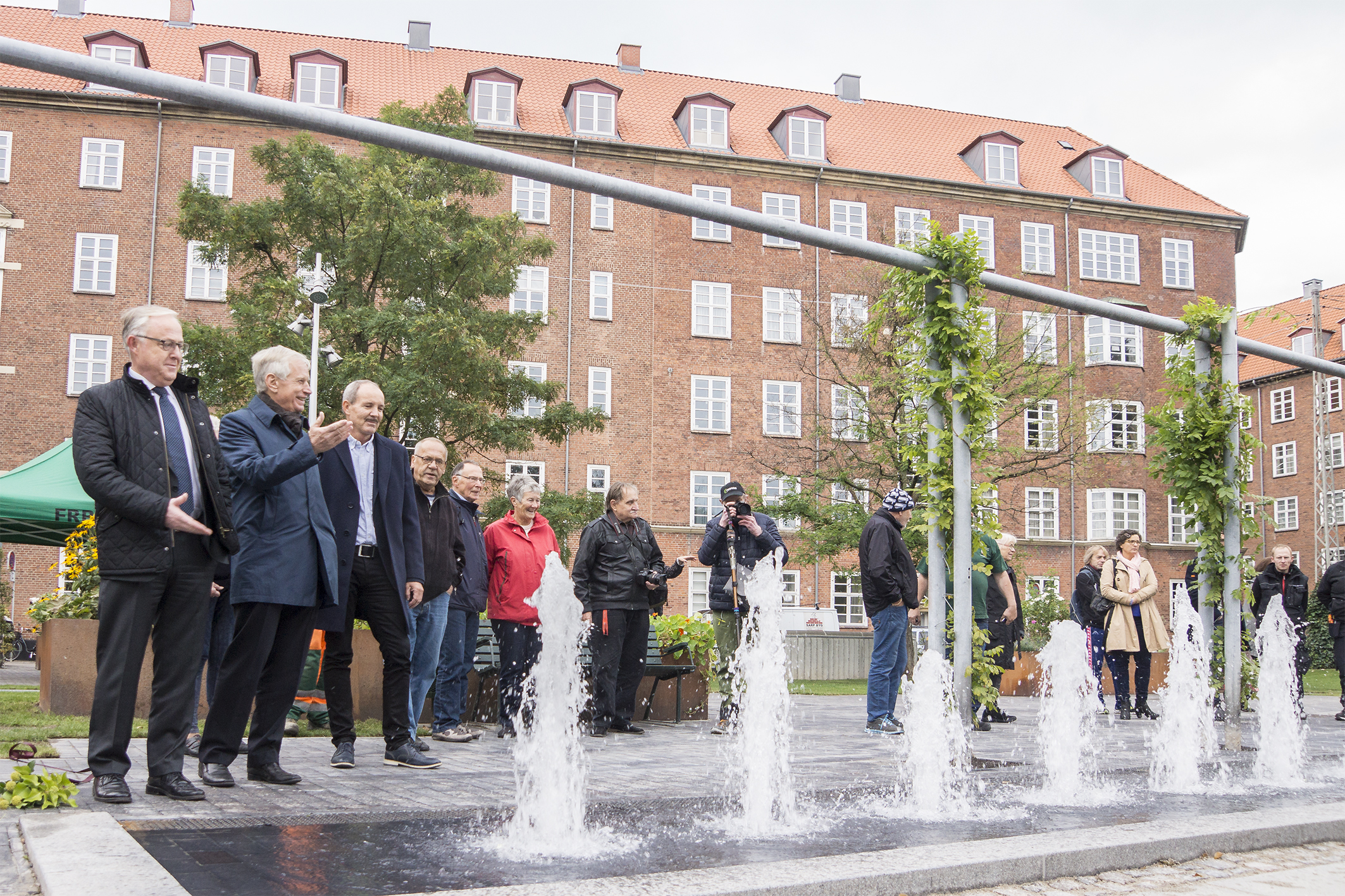 Frederiksberg Malthe Bruuns Vej
For Frederiksberg municipality, we have developed and executed a sound-controlled water hedge.
The Lindevang Park at Finsensvej is one of the central areas of Frederiksberg municipality.
On the other side of Finsensvej above Lindevangsparken by Malthe Bruuns Vej, Frederiksberg Municipality's Road and Park department has developed a smaller space where they wanted a fencing off to Finsensvej.
It became a sound-controlled water hedge with 13 foam nozzles, which increases with increasing (traffic) noise in the area. Rays can range in height from 30 cm to 1.3 meters. The foam jets are illuminated from below.
We have performed experiments, designed and executed the water hedge.
In total there are approx. 40 m3/ h water around the hour, which is cleaned for each cycle.
The water used is recycled water and rainwater.
The fountain has been financially supported by the R98 Foundation.
---
Client: Frederiksberg Kommune
Inaugurated: Oktober 2015