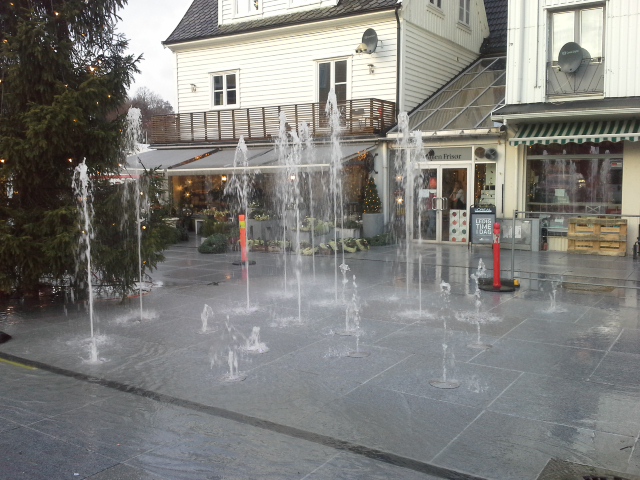 Os Norge
For Os Kommune we have developed a show fountain for the town square.
Os is a suburb of Bergen, beautifully situated down to the water. But like so many other smaller cities, you are struggling with extinct retail life. Therefore, the city has decided to renovate the central square and add a new experience in the form of a fountain.
The fountain consists of 20 vertical rays of colored light, which can either run a fixed color or vary according to a set program.
4 pumps with frequency converters control every 5 rays. The rays can be up to 4 meters high and rise and fall according to 3 different encoded programs. In the basement, under the square kiosk, is the engineering room for the plant.
The fountain is made for jumping rays.
---
Client: Svein Boasson, Anlægsgartner i Bergen.
Project and water contractor: Fokdal Springvand a/s.
Handed: 6. december 2016